Narrowboat Heaters
Make your houseboat a homeboat
Whether it's a holiday or a lifestyle, the Narrow boat is an iconic way to do it. So when it comes down to it, why not use an iconic heater for the job. Here at MV Heating we have a variety of heaters suitable for many marine craft and the narrow boat is no exception. The MV Hydro models are diesel powered water heaters that are suitable for supplying your narrowboat with heating via radiators or matrix heaters, to keep you warm in the cold months or via a calorifier for domestic hot water. They are a great option to consider if you're looking for an effective way to heat your narrow boat and supply you with domestic hot water. However, if you're interested in air heating; then look no further than our Airo range of diesel fired air heaters.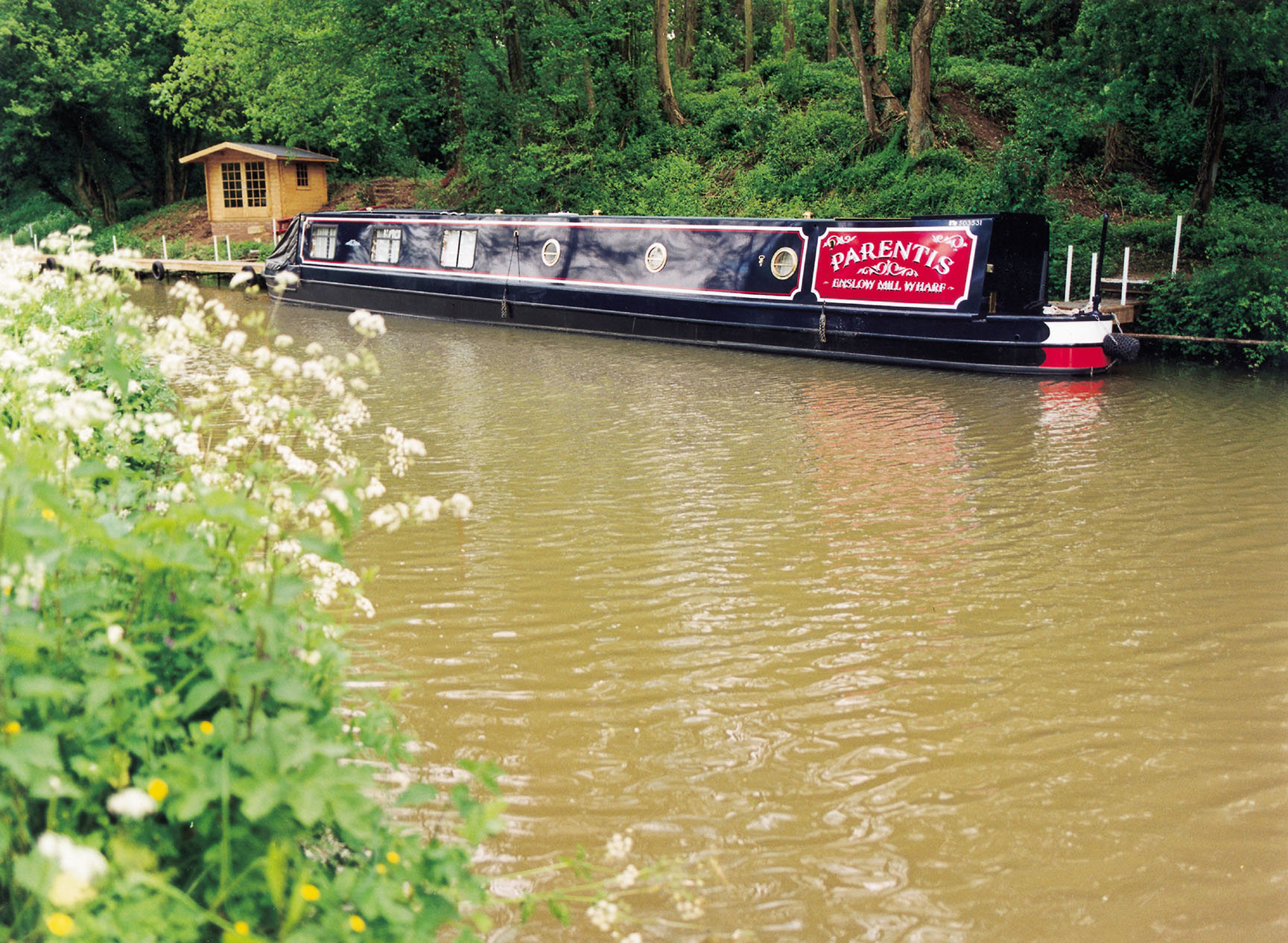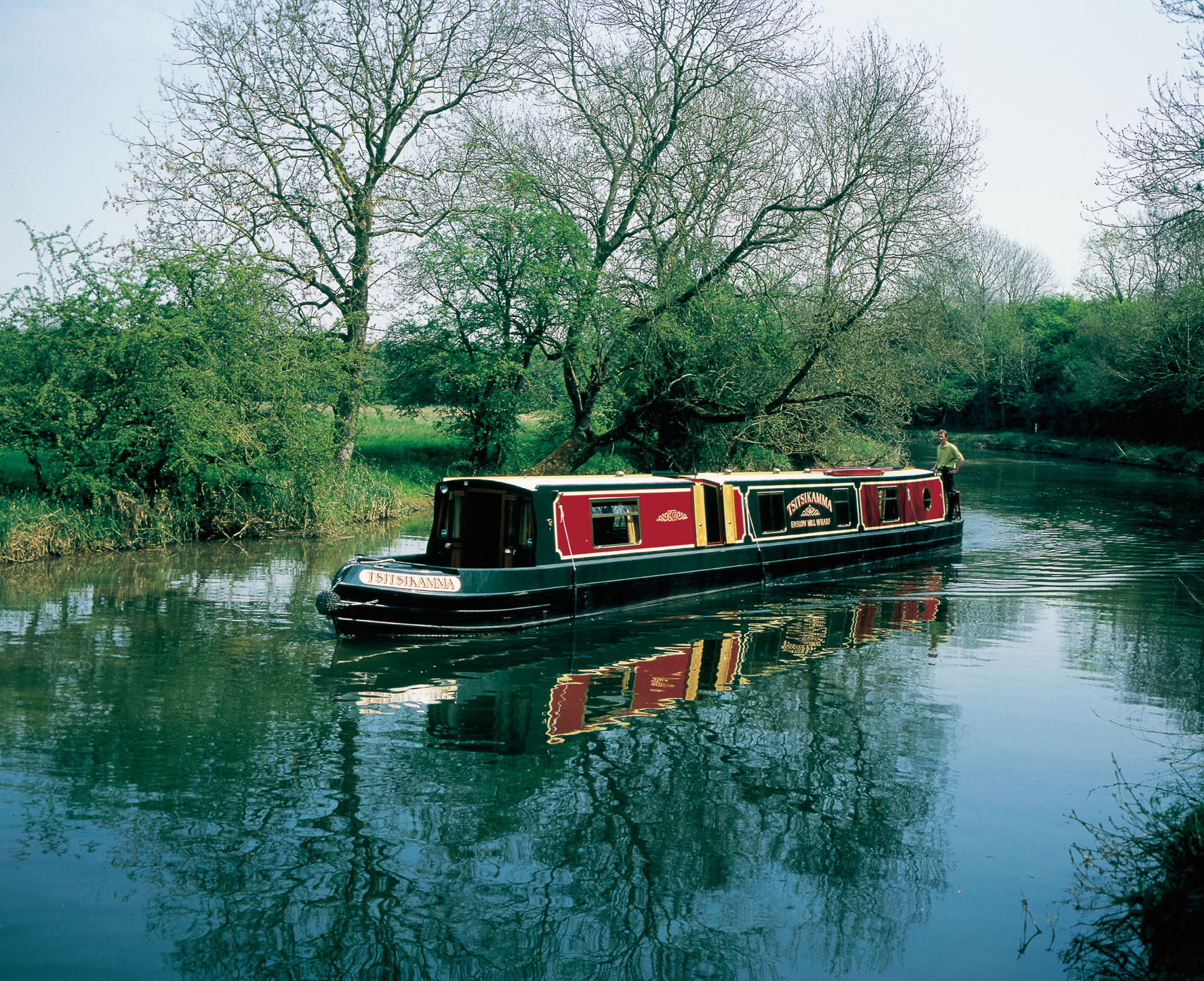 The diesel powered Airo range of heaters with their low running cost, easy installation and comprehensive upgrade kits, means they're a tough competitor in the market. They fire warm, dry air around your boat with minimal noise and a clean burning exhaust. And of course, all our kits come fully complete, meaning they are ready for installation straight out of the box! If it's quiet you're after then look no further. Accessories such as exhaust, and combustion air silencers are available for our air heaters, as well as acoustic ducting to further reduce the noise in your vessel.
Typical Narrowboat Heater Installation
The heater is normally fitted in the engine room or boatman's cabin. The heater will draw diesel fuel from the main fuel tank via the MV fuel pump. The integral water pump circulates the hot water around the boat to feed radiators or finrads to provide central heating plus hot water via a calorifier to provide hot water to the galley, bath or shower.
A 22mm 2 pipe system should be installed with 'T' off 15mm to the radiators to ensure good water flow through the heater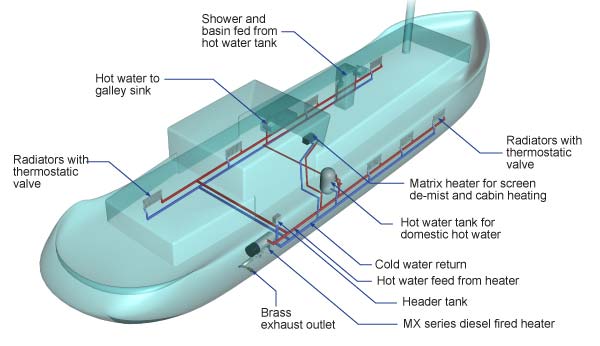 Heating Kits for Narrowboats